Diamond Realty was formed in 2007 and has an innovative approach to selling and leasing property that is designed to achieve the best results for the client.
Focus On The Client
Not On The

Area.
Most real estate agents work in local areas and focus on controlling their own patch. In contrast, Diamond Realty operates from an office in Myaree and sells property throughout the metro area.
The Diamond Realty strategy is to work with local area agents to introduce a wider range of buyers to the property being marketed. The wider range of buyers creates a competitive environment for the seller and the result is the best possible price being achieved. We have an open policy to share our selling fees with other agents and this creates an environment that other agents like doing business with us. This ultimately creates a benefit for the seller and the purchaser.
An Objective Approach
To 

Pricing.
To achieve the best result, it is vital that the seller and the agent believe in the selling price. Diamond Realty's approach to pricing is objective and based on quantitative evidence.
Pricing strategy is based entirely on a comparative analysis of previous sales in the area and other properties currently for sale in the area.
There is no bias based on unreliable 'local knowledge' or emotion.
The philosophy of the company is to build a reputation to be price setters and not price takers.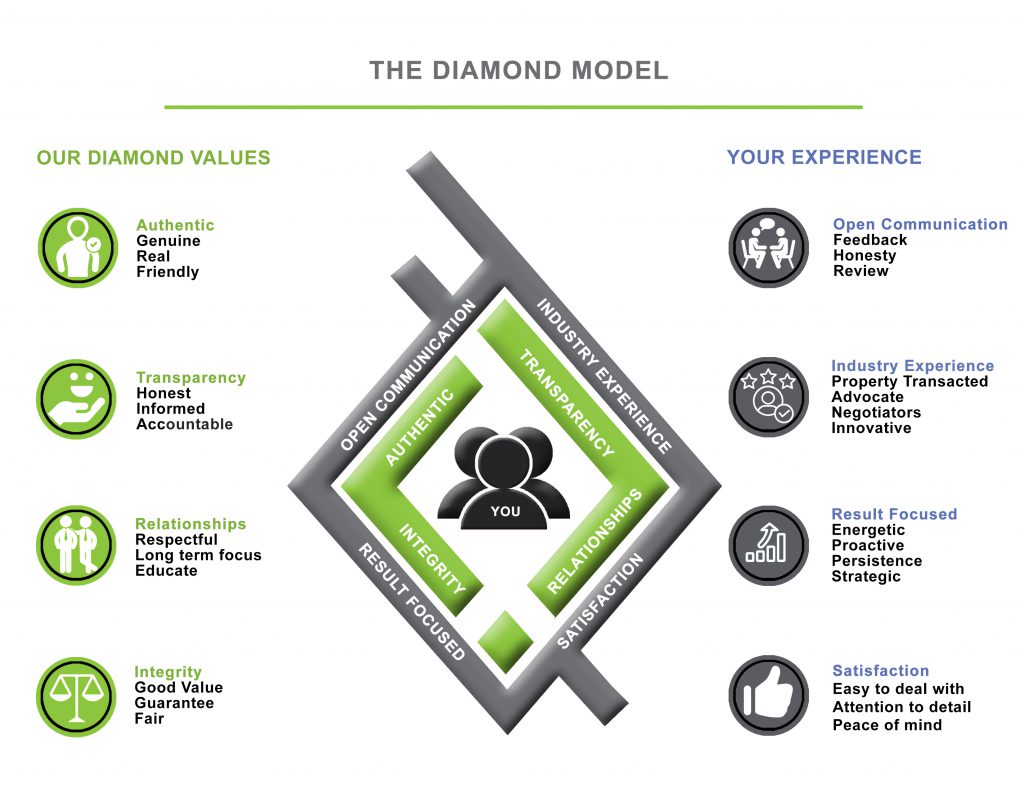 Submit your information to find out how much your property is worth!